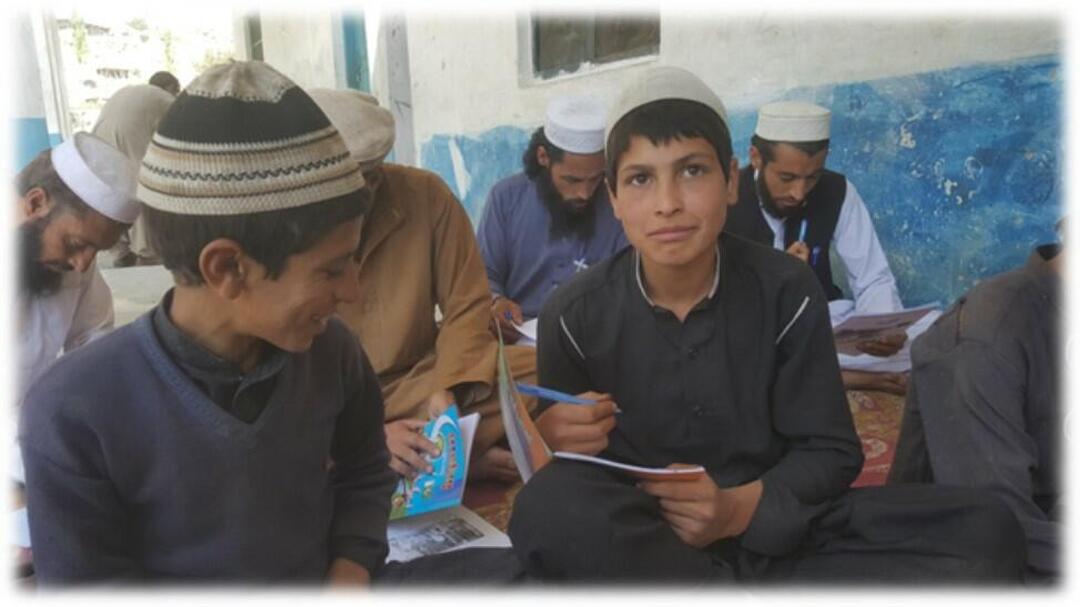 ---
One of the activities GCDP is organizing on a regular basis is a workshop called 'Writers Workshop'.
The main goal of the workshop is to help people to learn how to write in their own language.
For people that already know how to write in the Gawri language the workshop is there to motivate them to improve their writing skills.
At the end of the course people will be able to write a story in the Gawri language. Often participants of the workshop will give GCDP permission to have the copyright of their newly written story. In that case GCDP will try to publish the story in the form of a small booklet.
The Writers Workshop is open to all people that are willing to learn and are willing to contribute a small fee for participation.
Most Writers Workshop are organized for men only, but in 2019 GCDP had its first Writers Workshop for ladies. This initiative will be followed up.
In the GCDP Reading Room several books are available for the community are written by the men and women who have participated in the workshop.
If you are interested in participating in a Gawri Writers Workshop, please contact gcdpkalam@gmail.com
---