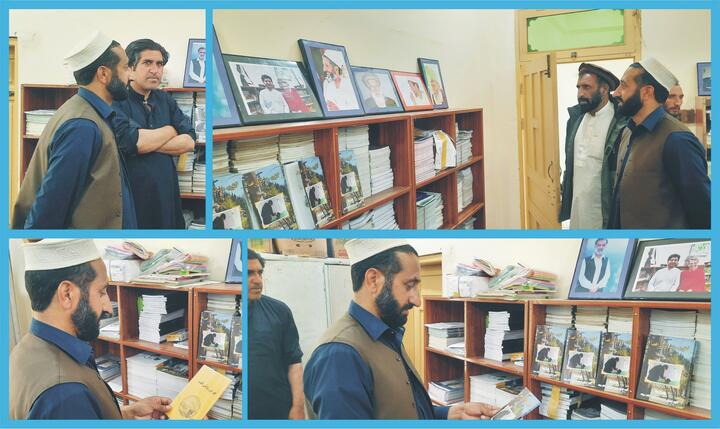 Habibullah Saqib visits GCDP's Library
Former Tehsil Nazim Bahrain Habibullah Saqib visited GCDP office. He read books in the GCDP reading room and appraised the first ever library of Gawri language books in Kalam. Habibullah Saqib is a candidate for the Provincial Assembly in the upcoming elections. He assured that if he succeeds in the election, he will make every possible effort for the promotion and development of Gawri language.
He paid tribute to the GCDP team for their role in preservation and promotion of Gawri Language and Culture. He assured all possible cooperation with GCDP Team.